Product Description
NulledWoo.com– AppThemes Ideas WordPress Theme is a WordPress themes allows you to listen and engage your customers. Whether it's a Web site suggestion or a new feature request for your product . This theme developed by AppThemes
With premium themes you can get features:
Customizable Email Notifications
Email notifications on new approved ideas can be easily customizable from the backend. Options include adding HTML in the email body and the use of special variables that help you create a tailored fit email.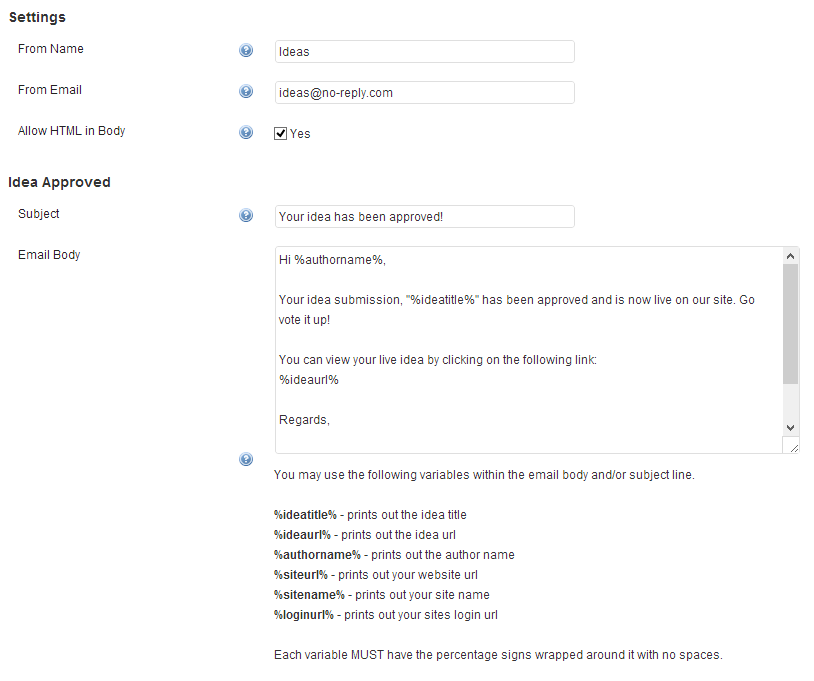 ---
Backend Panels for Ideas Management
The single idea editing page contains additional panels that help you communicate each idea's status, publicly or internally. The 'Official Response' field allows admins to instantly communicate the status of each idea to users. You can also view the total votes for the idea being edited and instantly reset it.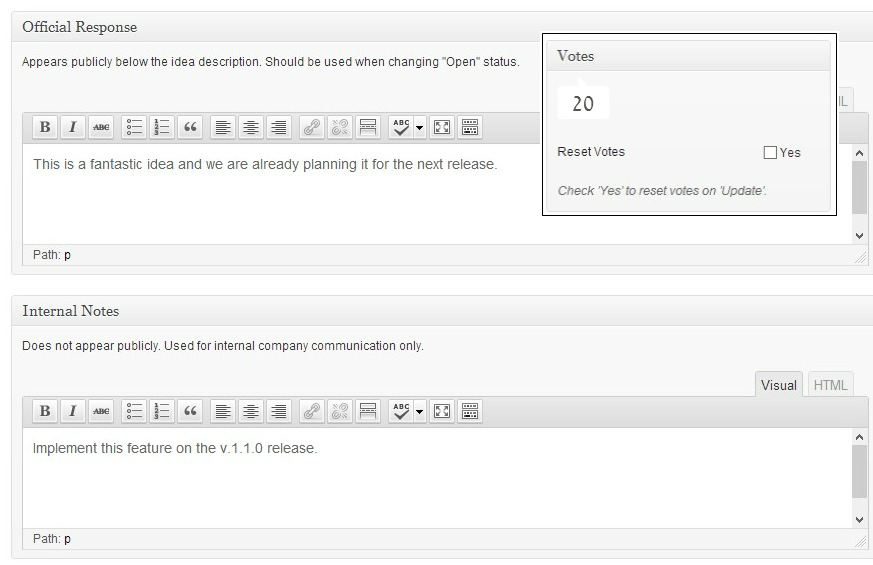 ---
Votes for ideas and users can be reset individually or in bulk. We've added a dedicated 'Reset' settings page that allows bulk resetting votes for all users and ideas. Alternatively, votes can be reset individually by editing the idea or user profile and selecting the 'Reset Votes' option. User votes can also be automatically reset each month, by enabling the related option on the 'Reset' settings page.
Every download at NulledWoo.com always Updated as Released and All extensions and themes in this website 100% original under GPL license. We not provided nulled/ crack item. You can download at NulledWoo.com with single file or Join Club for Unlimited license for All items.
Beware with nulled product, mostly come with backdoor